ANSU Lecturer Disguised in "Spiderman" Costume to Attend to Students
A lecturer of the Chukwu Emeka Odumegwu Ojukwu University (formerly Anambra state University) was reportedly seen dressed in a "Spider Man" costume to attend to his student in other not to go against ASUU directives which required lecturers to stay away from academic work while the strike was still on. According to reports, the lecturer is a member of the striking Academic Staff Union (ASUU) of the institution hence, if caught will be seriously dealt with.
The lecturer who was supposed to meet with some of his M.Sc students regarding their Dissertation defends which will be coming up immediately after the strike had to 'transform' into spiderman, so he could attend to the students as a super human and not ASUU member.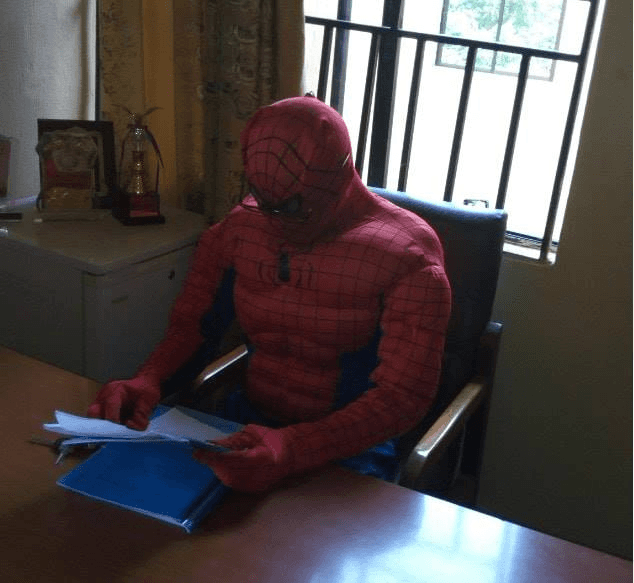 It was gathered, that the lecturer ignored all greetings as he headed to his office, because he is no human but a spider man.
Although he claimed to be a Spiderman, some students were reportedly on standby to lookout for any ASUU official coming towards the building.