FCE, Zaria NCE/Degree Admission Lists, 2018/2019 Out
FCE Zaria NCE and Degree admission lists for the 2018/2019 acade,mic session have been released. All candidates that applied for admission into the Federal College of Education (FCE) Zaria NCE and B.Ed/B Sc (Ed) programmes for the 2018/2019 academic session can now check their admission status. See details below;
FCE Zaria admission list for the 2018/2019 has been successfully uploaded online.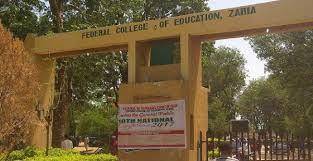 How to Check FCE Zaria Admission Lists
NCE candidates are to go to: http://fcezaria.net/admission.php. while Degree candidates are to go to: http://www.fcezaria.net/admission-abu.php
Enter your JAMB registration number in the space provided.
Click on 'Check Admission' to view your FCE Zaria admission status.
Candidates who have been offered admission are to  proceed to JAMB CAPS and click"ACCEPT" or "REJECT" to indicate acceptance or rejection of the admission offer.
NB : Clicking"REJECT" is an indication that the offer of admission has been rejected by candidates